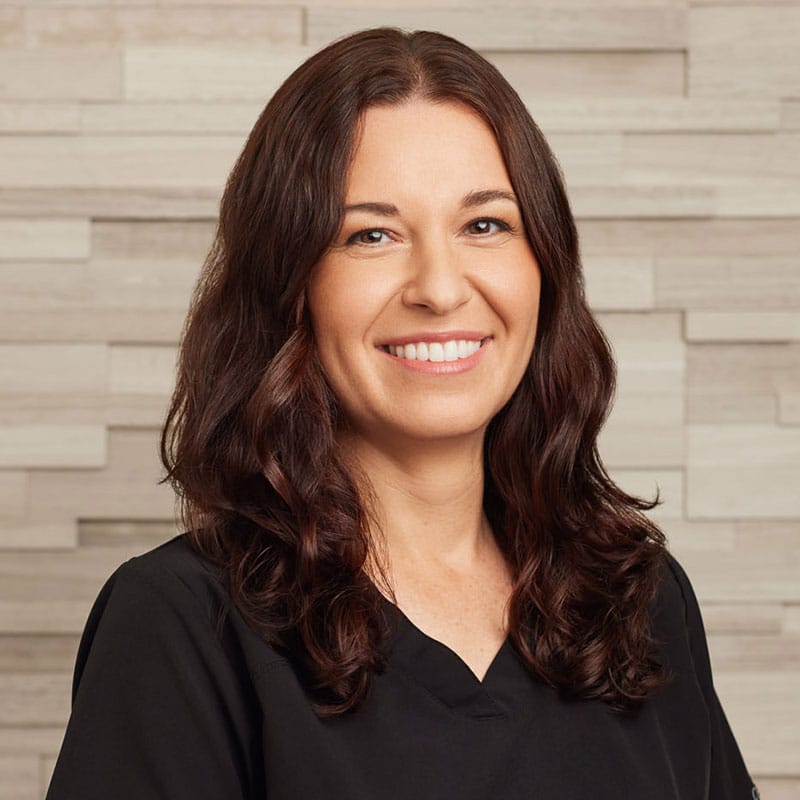 ---
Dr. Katherine Majewska comes from a long line of dentists. She was inspired to become a dentist at a young age by her grandmother, a researcher and a professor of dentistry. Dr. Majewska's grandmother instilled in her the sense of how rewarding and satisfying it can be to improve the oral health of patients through creating radiant smiles one patient at a time.
Dr. Majewska was born in Poland and she was raised in Brampton, Ontario. She earned a Bachelor of Science (Honours) degree in biochemistry at University of Toronto, and pursued the study of dentistry at McGill University, where she graduated in 2004.  She graduated from McGill University, achieving several awards; this included the prestigious Alpha Omega International Dental Fraternity Award for highest academic standing in her class, and the Dr. W.G.Leary Prize for meritous achievement in Clinical Dentistry.
After graduating from dentistry, she pursued advanced and additional training in the United States, where she completed a residency program in general dentistry at St. Clare's Hospital in Schenectady, NY.  This further training provided her with a wide range of experiences, including: sedation dentistry, prosthodontics, paediatric dentistry, endodontics, orthodontics, periodontics and oral surgery.  Dr. Majewska moved to Kingston in 2005 to join her husband, and she has since fallen in love with the Kingston community, which she is proud to call home.
Dr. Majewska is delighted to provide multiple dental services, including sedation dentistry, cosmetic dentistry and Invisalign treatment. She is passionate about dentistry and she is dedicated to providing the latest evidence-based dental treatments in a relaxing environment.  Dr. Majewska loves to learn and she continues to pursue an extensive continuing education in multiple aspects of dentistry, including: oral sedation and pharmacology, restorative treatment, cosmetic dentistry and many others. She strives to be compassionate and she is continuously evolving and innovating. She is a member of the Canadian Dental Association, Ontario Dental Association and the International Team for Implantology. She spends her free time with her husband and three children, and she enjoys gardening, working out, art and cooking.  Dr. Majewska feels privileged to serve the greater Kingston community and is looking forward to seeing you at Gardiners Dental Clinic!
---