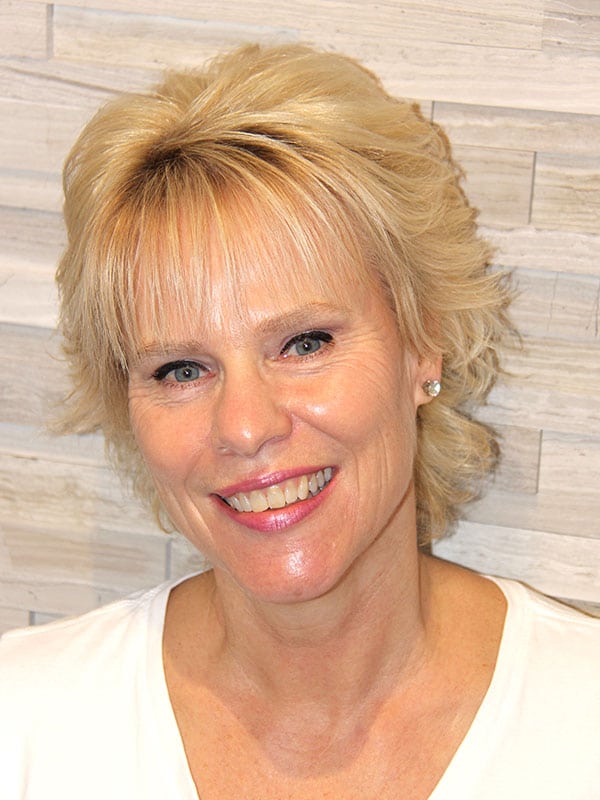 ---
Carolyn
---
Carolyn brings a wealth of dental knowledge to Gardiners Dental Clinic.
Graduating with distinction from The Kingston Learning Centre, she completed her dental administration course in 1998.  Since then, Carolyn has developed her knowledge base and experience through her work in three dental offices. She has worked with Dr. Majewska for the past 16 years and with Dr. Dobney for over 7 years. She enjoys working closely with the dentists and staff at our new clinic location.  Interacting with our patients, making everyone feel welcomed and ensuring that each dental experience is memorable is a great pleasure for Carolyn.
In her downtime, Carolyn can be found cycling, hiking, snowshoeing or snowmobiling with her husband.  Old Quebec City is an all-time favourite of Carolyn's whether summer or winter.  Carolyn and her husband are proud members of The Golden Rescue Foundation.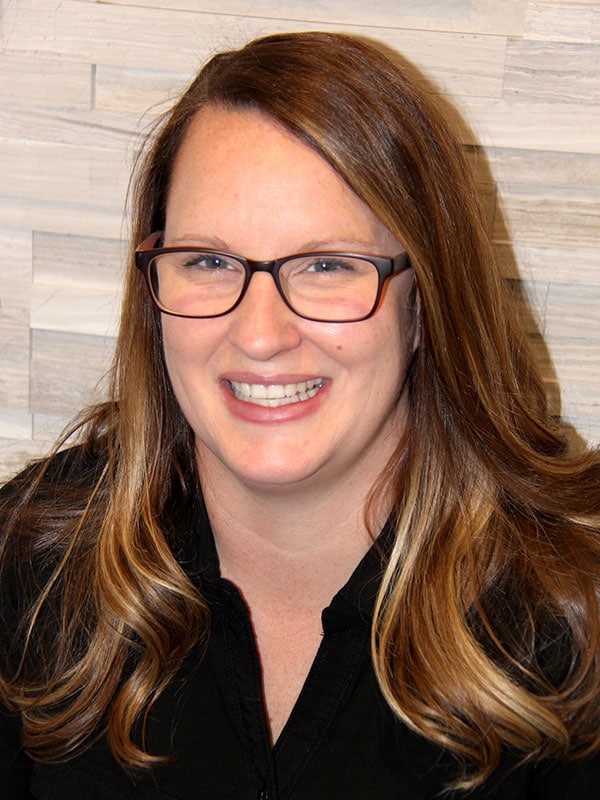 ---
Heather
---
Heather grew up in Joyceville, Ontario and has called Kingston her home for most of her life. Heather is a CDA Level II Dental Assistant, and has been working in Kingston for over 12 years. She graduated from the Intra-Oral Dental Assisting diploma program at KLC in 2007, and passed the NDAEB exam 2 months later.
Heather has been an active member of the ODAA for 12 years. During her career she has attended and worked at many courses on dental implant surgery, surgical extractions, and surgical grafting. She has years of experience assisting with a wide range of dental treatments, including Invisalign, surgical procedures, as well as working with patients who need
sedation. She attends continuing education courses to further her knowledge and skills, and works to stay current in the guidelines and standards of Infection Protection and Control.
Heather has enjoyed working with both Dr. Majewska and Dr. Dobney in the past, and is happy and excited to join them at Gardiners Dental Clinic.
Heather enjoys spending her free time baking, reading, and loves watching movies and spending time with her friends and family.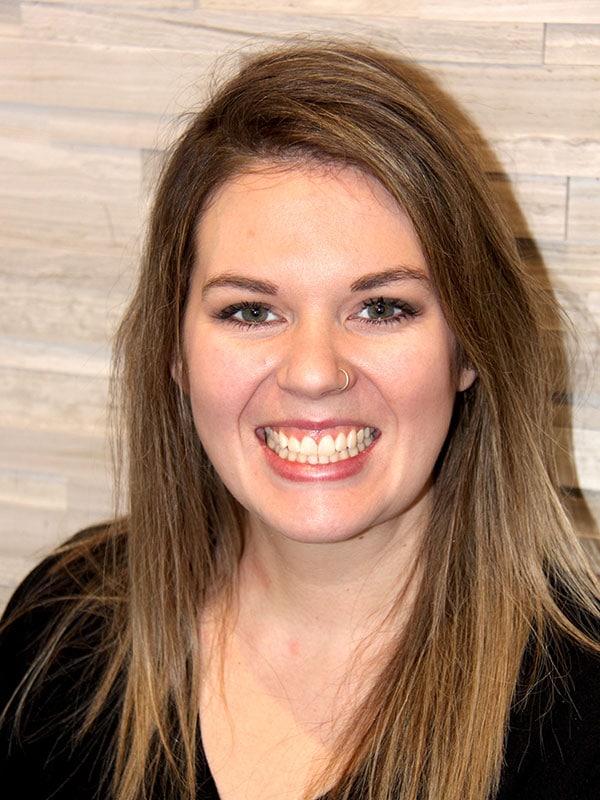 ---
Jackie
---
Motivated by her early interests in science, and her father's background in dentistry, Jackie was eager to learn the many aspects of this dynamic field.
Pursuing a career in dental hygiene, she attended the Canadian National Institute of Health and graduated in 2008 with honours and a Diploma of Dental Hygiene.
Jackie has always been focused on comprehensive and compassionate patient care, and her goal is to make your dental appointment a positive and vibrant experience.
In addition to dental hygiene, Jackie has expanded her knowledge and skills to many other areas of the dental office. In her personal life Jackie is very artistic and creative, and likes to share that connection with others. She aims for positivity in all she does and enjoys down time with her husband and two children.
Jackie is an active member of the College of Dental Hygienists of Ontario and the Canadian Dental Hygienist Association. She strives for excellence in the care she provides and stays up to date on new dental technologies, products and continuing education, with a focus on patient communication.
Jackie has been working with Dr. Majewska and Dr. Dobney for over 7 years and shares a like-minded approach to treatment. She is very excited to join Dr. Majewska and Dr. Dobney at Gardiners Dental Clinic and continue working together to plan and provide a healthy future for your smile.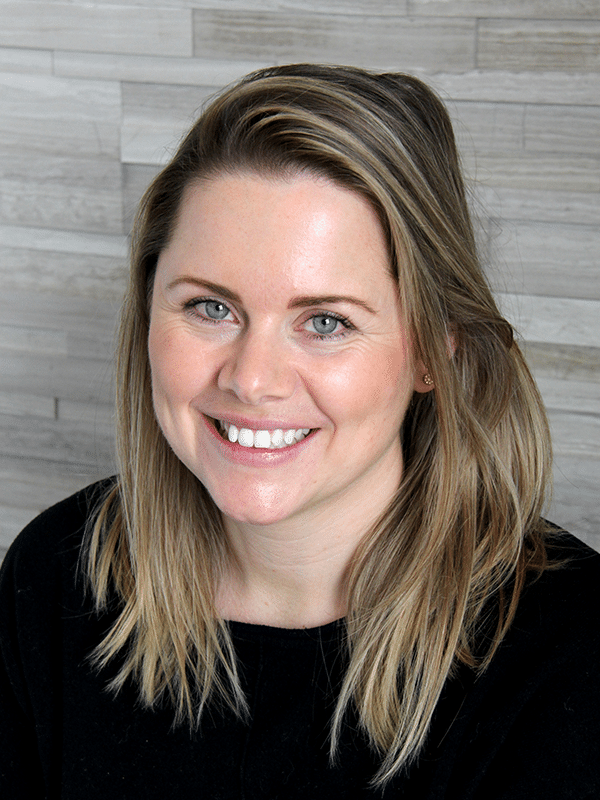 ---
Lyndsey
---
Lyndsey was born and raised in Kingston and continues to call the area home with her husband and their two daughters. She has been working in the dental hygiene field for over 12 years. After graduating from the dental hygiene program at Algonquin College in 2008, she was happy to return to Kingston to begin working in the field.
Lyndsey is an active member of the College of Dental Hygienist of Ontario, as well as the Ontario Dental Hygiene Association and the Kingston District Dental Hygiene Society. She keeps up to date by attending and participating in multiple continuing education activities each year. She is caring and friendly and strives to provide a comfortable and stress free dental hygiene experience for all patients. She has worked with both Dr. Majewska and Dr. Dobney in the past and is delighted to join the team at Gardiners Dental Clinic.
In her spare time, Lyndsey enjoys spending time with family and friends.