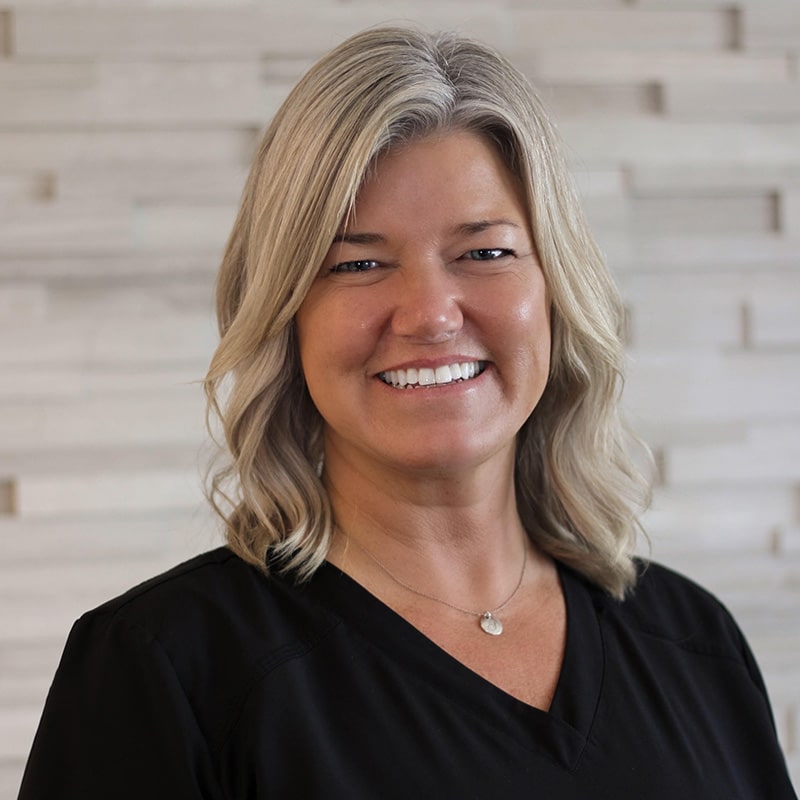 ---
Sharon
---
Meet Sharon, our Clinic Coordinator, who has a wealth of knowledge and experience in the dental field, having graduated in 1997 from Career Canada College in Ottawa with a Dental Assistant Level II Certification. Throughout her years as a dental assistant, Sharon has honed her skills and developed a deep understanding of dental procedures, patient care, and the overall operations of a dental clinic.
In her current role as a Clinic Coordinator, Sharon oversees the daily schedule and operations of the clinic, ensuring that everything runs seamlessly. With her attention to detail and organizational skills, she ensures that patients receive the highest level of care and comfort during their visits.
One of Sharon's defining qualities is her cheerful personality and willingness to lend a helping hand. She is always ready to assist her colleagues whenever needed. Her warm and friendly demeanour creates a welcoming environment for both staff and patients.  Her dedication and commitment to the dental field, organizational skills, wealth of experience and positive outlook have made her a valued team member and asset to the clinic.
Beyond her professional commitments, Sharon finds joy in hosting family gatherings and creating memories with her husband and two daughters.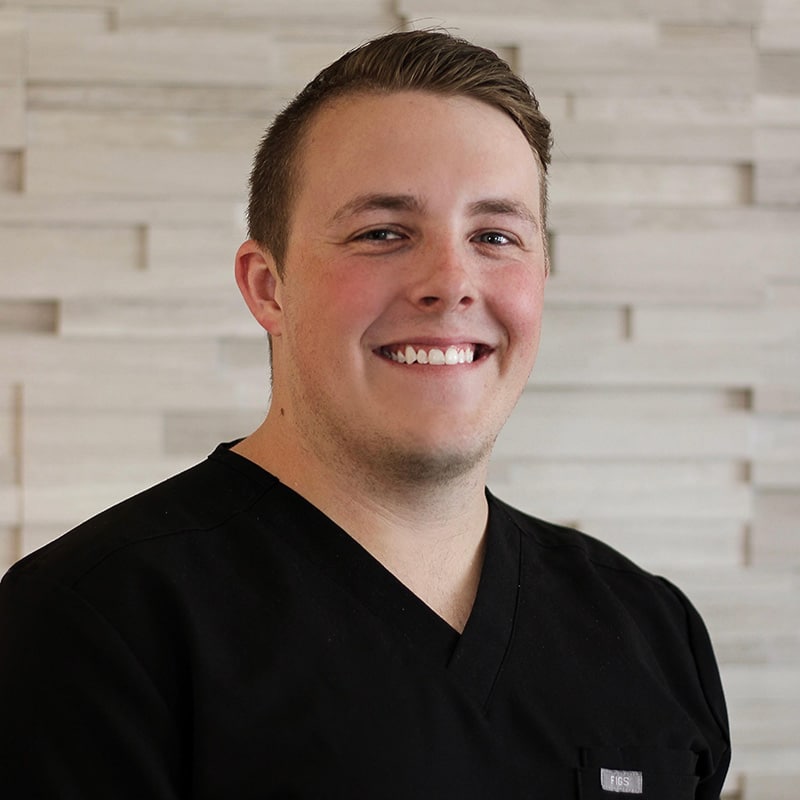 ---
Kyle
---
Greeting you at the reception desk is Kyle!  Born in St. John's, Newfoundland, Kyle grew up in a military family that led him to experience different provinces across Canada. From Nova Scotia to British Columbia and finally settling in Ontario, Kyle's upbringing instilled in him a sense of adaptability and a curiosity for new environments.
Kyle joined the administrative team Gardiners Dental Clinic in 2023 and is enjoying getting to know our patients.  Embracing this new opportunity with interest and positivity, Kyle is bringing a fresh outlook to streamlining the patient experience in the office.  Kyle has specific interest in merging healthcare and technology, both assets to the digital workflow of the office.
Kyle enjoys a diverse range of hobbies. He has an artistic inclination and enjoys 3D printing, channeling his creativity into tangible objects. Additionally, Kyle finds joy in immersing himself in the world of tabletop gaming, specifically Dungeons and Dragons, where he can let his imagination run wild with storytelling and strategy.  When he's not embarking on epic adventures in tabletop games, Kyle can often be found delving into the virtual realms of video games. Whether it's exploring vast open worlds or engaging in competitive multiplayer, gaming provides him with an escape and a platform for socializing with friends.  One of Kyle's greatest joys is spending quality time with his loyal Corgi companion named Tetley. The bond they share brings comfort and happiness to his life, reminding him to cherish the simple pleasures in the midst of a busy world.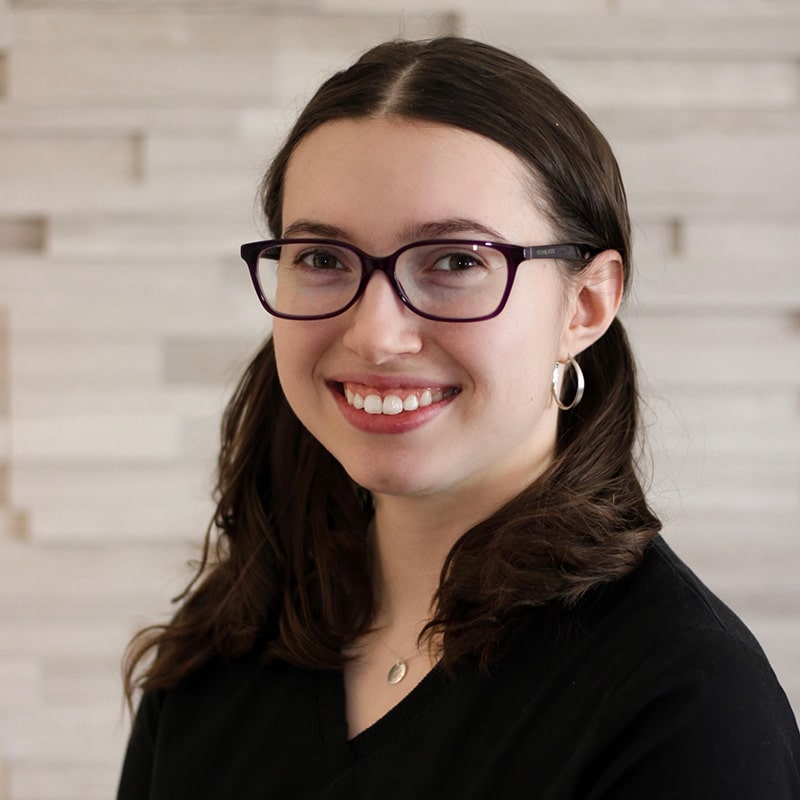 ---
Abigail
---
Abigail was born in Cambridge but moved to Goderich when she was 10 years old.
After high school, Abigail earned honours BSc degree with a major in Chemistry and a minor in Mathematics from Laurentian University in 2020.  In addition to her degree, she also graduated with a certificate of bilingualism in French.
Having always wanted to work in healthcare, she explored various branches of the field.  She gained experience and further education in medical laboratory sciences and phlebotomy.  However, after shadowing a dental assistant, her interest in the dental profession grew and led to a change in her career path.
Abigail joined the staff at Gardiners Dental Clinic in 2022 as a receptionist and sterilization technician and very quickly learned a vast amount about dentistry thanks to her amazing coworkers.  She is always excited to help patients, current and new, with anything they need and making sure they feel comfortable.
When she's not at work, she enjoys cooking, reading mystery novels, watching movies and TV shows, and caring for her plants and flowers.
Abigail looks forward to seeing you at your next appointment.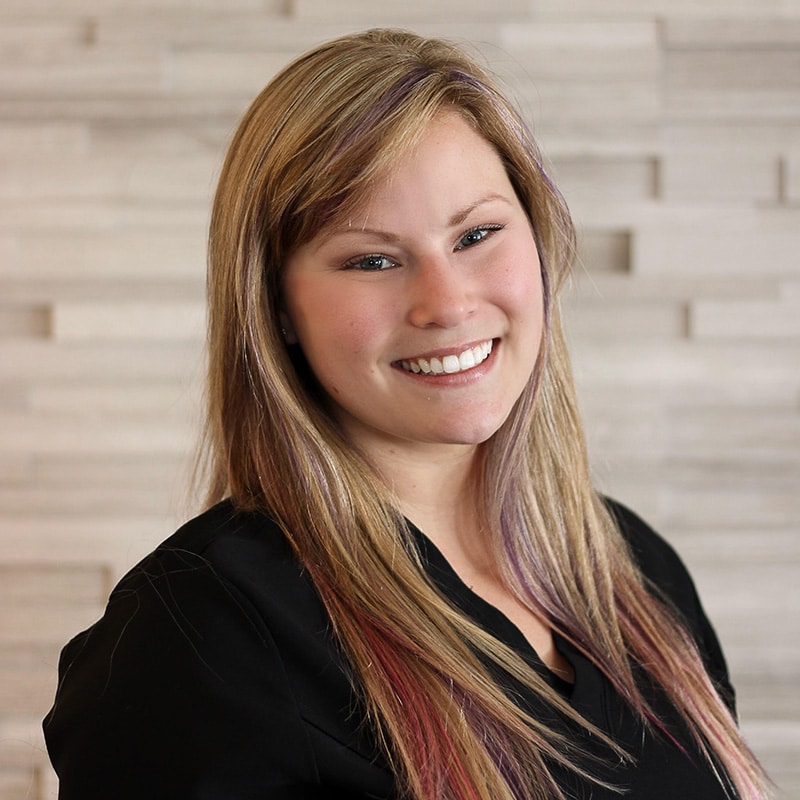 ---
Ashley
---
Ashley is a versatile individual with a diverse background. Having spent her childhood on a horse farm in Shelburne and later moving to Kingston in 2020, she carries a unique blend of rural and urban experiences. After graduating from culinary arts in 2015, Ashley found her calling in veterinary medicine in 2017, dedicating six years to the field. Her passion for healthcare, evident through her work with both people and animals, led her to pursue a diploma in Medical Administration from Ashworth College in 2021, which marked her transition to dental care.
Outside of her professional pursuits, Ashley's interests span a wide range. She thrives on hosting dinner parties for friends and family, showcasing her culinary skills. Her artistic side shines through as she engages in singing at karaoke and performing in theater. Avid reading and painting enthusiasts, Ashley and her fiancé lead an active lifestyle, often hiking with their two cats, Carrot and Tippy. Ashley's life journey embodies a harmony of passions, from healthcare to the arts, all while cherishing quality time with loved ones.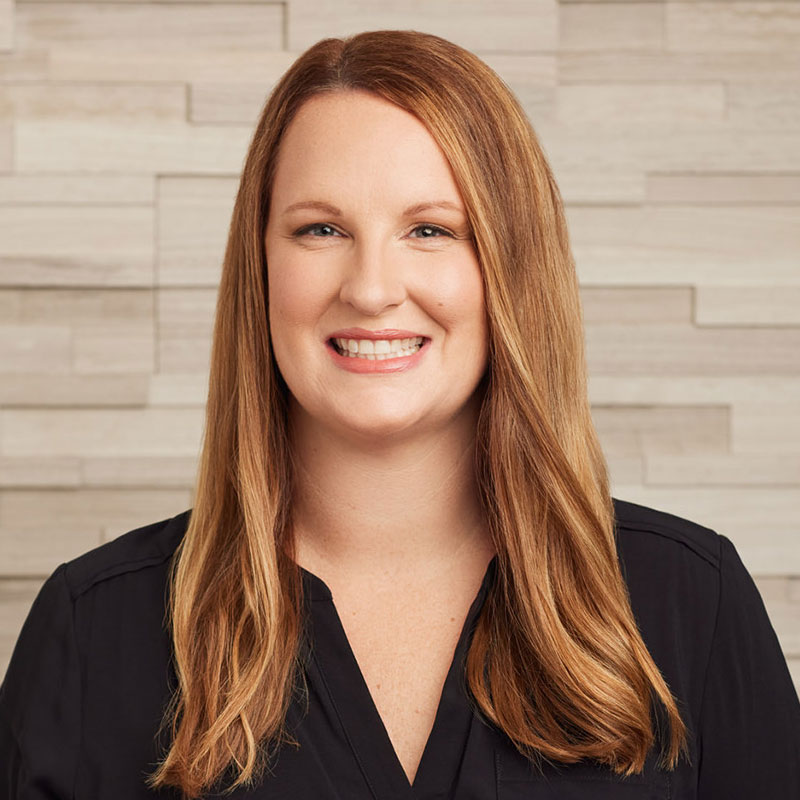 ---
Heather
---
Heather grew up in Joyceville, Ontario and has called Kingston her home for most of her life. Heather is a CDA Level II Dental Assistant, and has been working in Kingston for over 12 years. She graduated from the Intra-Oral Dental Assisting diploma program at KLC in 2007, and passed the NDAEB exam 2 months later.
Heather has been an active member of the ODAA for 12 years. During her career she has attended and worked at many courses on dental implant surgery, surgical extractions, and surgical grafting. She has years of experience assisting with a wide range of dental treatments, including Invisalign, surgical procedures, as well as working with patients who need
sedation. She attends continuing education courses to further her knowledge and skills, and works to stay current in the guidelines and standards of Infection Protection and Control.
Heather has enjoyed working with both Dr. Majewska and Dr. Dobney in the past, and is happy and excited to join them at Gardiners Dental Clinic.
Heather enjoys spending her free time baking, reading, and loves watching movies and spending time with her friends and family.
---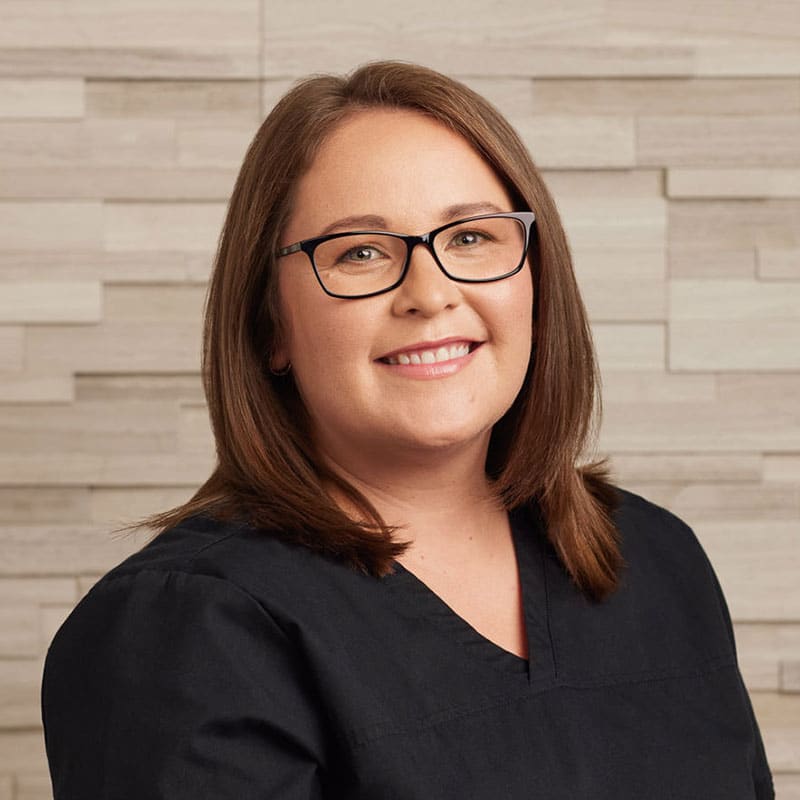 ---
Stephanie
---
Stephanie came to Kingston from Tyendinaga 11 years ago and now calls Kingston home. She graduated the Intra-Oral Dental Assisting program at Kingston Learning Center with honours in 2015 and has continued to expand her skill set in clinical practice as a Certified level II dental assistant since entering the field.
Stephanie strives to make each patient's experience at the office as positive and enjoyable. Her outgoing and inviting personality helps to keep patients comfortable and at ease during their visits.
In her spare time she enjoys playing volleyball, watching movies, DIY arts and crafts, boating and spending time with her partner and 2 children.
---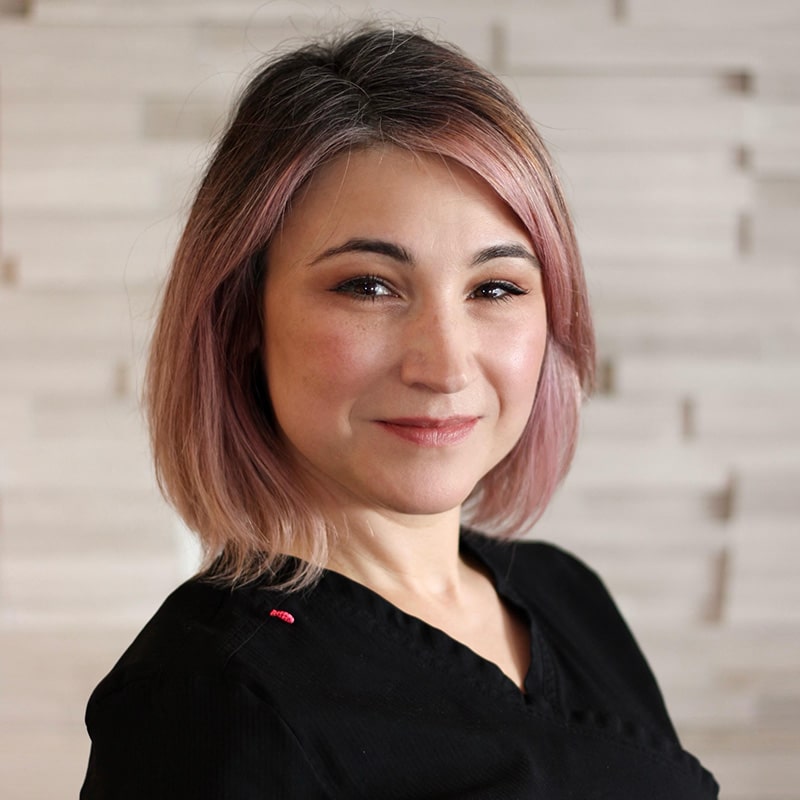 ---
Iulia
---
Iulia was born in Romania and lived in the U.S. before moving to Canada in 2018. She graduated from KLC with Honors in August 2020, and passed her board exam 2 months later to receive her Dental Assistant Level II certification.
Iulia is an active member of the ODAA and she is constantly pursuing continuing education and professional development opportunities, enabling her to provide a high quality of care and enhance the overall dental experience for patients.
In October 2022, Iulia joined the incredible team at GDC, where she assists the dentists during various procedures, sterilizes and maintains dental instruments and equipment, prepares treatment rooms, and performs intra-oral scans and dental hygiene treatments for children. With her positive energy and approachable nature, Iulia hopes to create a welcoming environment for all patients who enter the clinic. She understands that a comforting experience and establishing trust are crucial for patients' overall well-being, and her compassionate demeanor helps put patients at ease and alleviate any anxiety or doubt they may have about dental procedures. Iulia enjoys engaging with patients of all ages, and takes the time to explain dental procedures and educate them on oral hygiene practices.
In her free time, Iulia likes spending time with her family and 2 black cats, and exploring the great outdoors. Her favorite place to be is the 6 million-acres Adirondack Park in New York State, where she and her husband go on weekend-long hiking and backcountry camping trips and seek out new trails and challenges. Iulia embraces the physical and mental benefits of connecting with nature, and credits mountain hiking for helping her rejuvenate, clear her mind, and maintain a healthy work-life balance.
---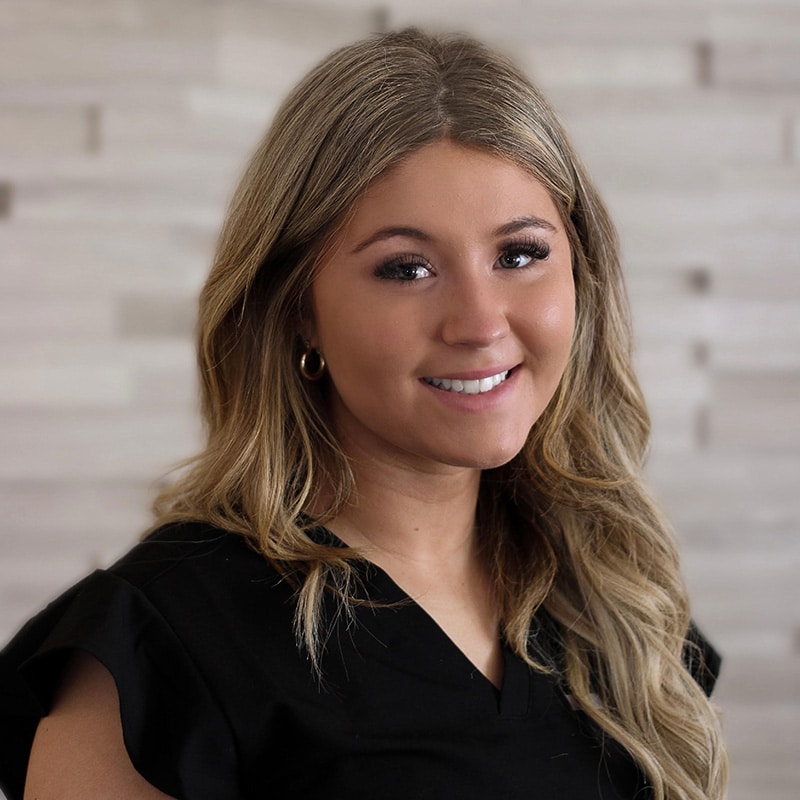 ---
Jordan
---
A true Kingstonian, Jordan is proud to call Kingston her home.
Jordan began her dental career in 2021 when she began the Intra-Oral Dental Assisting Program at the Kingston Learning Centre.  After graduating in August 2022, Jordan also successfully completed her NDAEB examination in 2023 to become a certified Level II Dental Assistant.
Jordan is enthusiastic about learning and approaches her work with a passion for growing her clinical skill set.  By shadowing our current dental assistant, Jordan is expanding her proficiency in all areas of dental assisting and in her ability to provide a safe and comfortable atmosphere for the patients in her care.
Jordan brings a positive and caring attitude to her role at Gardiners Dental Clinic.  She is always willing to help, striving to build a strong team environment, pushing for the optimal patient experience.  Jordan feels fortunate to have joined both Dr. Dobney and Dr. Majewska and is excited for the future and the professional development the opportunity brings.
Jordan enjoys spending her free time with her family and friends, taking her dog on long walks, and playing soccer.
---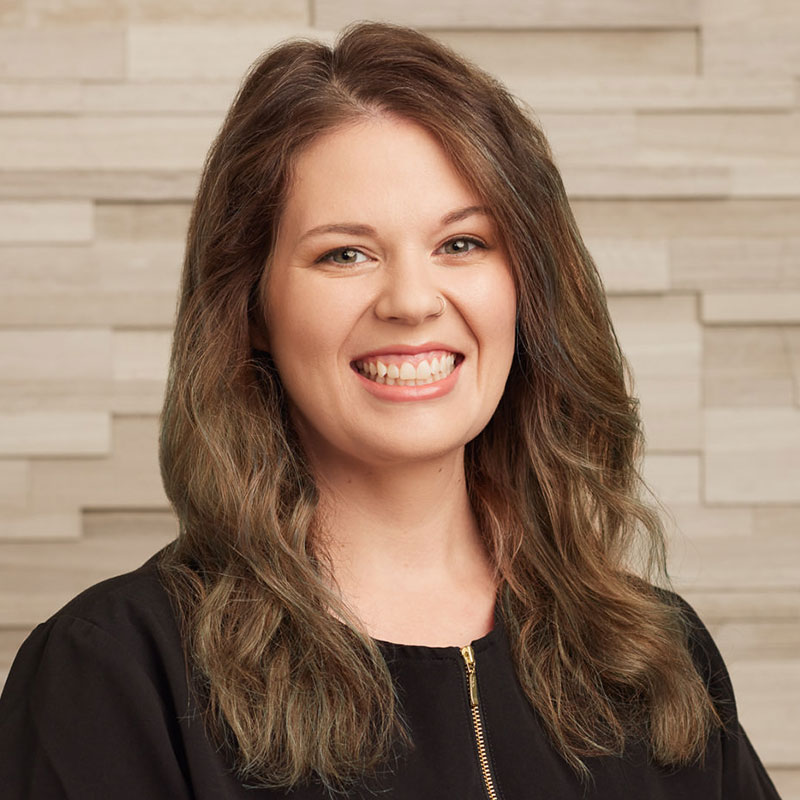 ---
Jackie
---
Motivated by her early interests in science, and her father's background in dentistry, Jackie was eager to learn the many aspects of this dynamic field.
Pursuing a career in dental hygiene, she attended the Canadian National Institute of Health and graduated in 2008 with honours and a Diploma of Dental Hygiene.
Jackie has always been focused on comprehensive and compassionate patient care, and her goal is to make your dental appointment a positive and vibrant experience.
In addition to dental hygiene, Jackie has expanded her knowledge and skills to many other areas of the dental office. In her personal life Jackie is very artistic and creative, and likes to share that connection with others. She aims for positivity in all she does and enjoys down time with her husband and two children.
Jackie is an active member of the College of Dental Hygienists of Ontario and the Canadian Dental Hygienist Association. She strives for excellence in the care she provides and stays up to date on new dental technologies, products and continuing education, with a focus on patient communication.
Jackie has been working with Dr. Majewska and Dr. Dobney for over 7 years and shares a like-minded approach to treatment. She is very excited to join Dr. Majewska and Dr. Dobney at Gardiners Dental Clinic and continue working together to plan and provide a healthy future for your smile.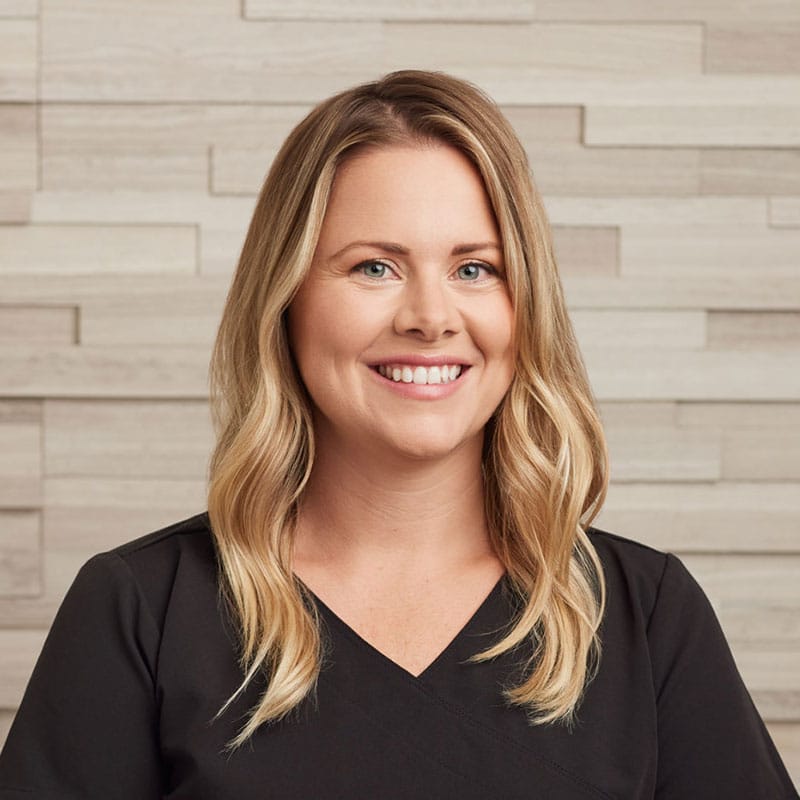 ---
Lyndsey
---
Lyndsey was born and raised in Kingston and continues to call the area home with her husband and their two daughters. She has been working in the dental hygiene field for over 12 years. After graduating from the dental hygiene program at Algonquin College in 2008, she was happy to return to Kingston to begin working in the field.
Lyndsey is an active member of the College of Dental Hygienist of Ontario, as well as the Ontario Dental Hygiene Association and the Kingston District Dental Hygiene Society. She keeps up to date by attending and participating in multiple continuing education activities each year. She is caring and friendly and strives to provide a comfortable and stress free dental hygiene experience for all patients. She has worked with both Dr. Majewska and Dr. Dobney in the past and is delighted to join the team at Gardiners Dental Clinic.
In her spare time, Lyndsey enjoys spending time with family and friends.
---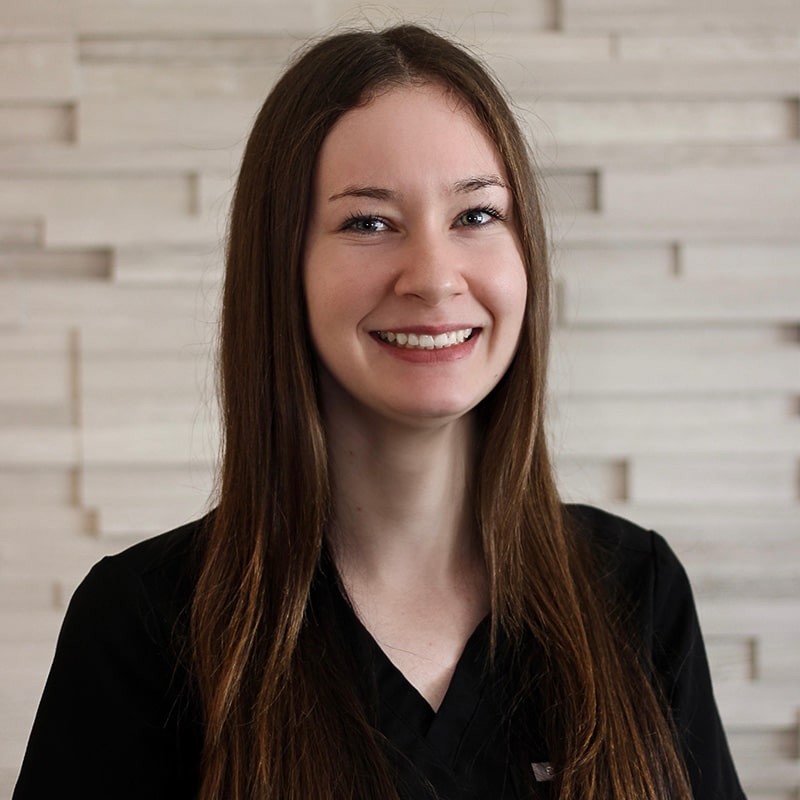 ---
Emily
---
Emily was born and currently lives in a small town north of Kingston. She began her Dental Hygienist career after completing the Dental Hygiene program in 2021 at Algonquin College in Ottawa.
Emily is an active member of the College of Dental Hygienists of Ontario, as well as the Ontario Dental Hygienists Association. She keeps current by participating in continuing education courses and keeping up with emerging dental practices and technologies.
Emily is a caring and compassionate professional who strives to provide the best care in an open inclusive environment for her patients' comfort. Emily is very happy to have joined both Dr. Majewska and Dr. Dobney at Gardiners Dental Clinic.
In her spare time, Emily enjoys long walks with her dog, spending time with family and friends as well as listening to music.
---
Madison
---
Born and raised in Kingston, Ontario, Madison has always been inspired by her mother's background in dental care.  Her early exposure to the world of oral health ultimately led her to pursue a career in dental hygiene.
Madison's journey in the dental hygiene field began with her enrolment at the Canadian National Institute of Health in 2020. There, she embarked on a rigorous academic program that provided her with comprehensive knowledge and practical skills in oral care.  Madison proudly graduated from her program, earning her diploma in Dental Hygiene, in 2022.
Madison actively engages as a member of the College of Dental Hygienists of Ontario and the Canadian Dental Hygiene Association. She remains up-to-date in the field of dentistry through her participation in continuing education.  Madison's calm and friendly demeanour complements her dedication to delivering gentle yet thorough oral hygiene care.
Outside of her professional endeavours, Madison finds joy in spending quality time with her loved ones and going on outings with friends. Madison's love for animals is evident in her fondness for her two adorable dogs. Their playful nature brings a sense of joy and relaxation to her busy life.  Madison also enjoys photography and finds immense satisfaction in this creative outlet.
As Madison continues her professional journey as a dental hygienist, she remains committed to providing excellent oral care to her patients and to raising awareness about the importance of maintaining good dental hygiene.